Pie for the 4th of July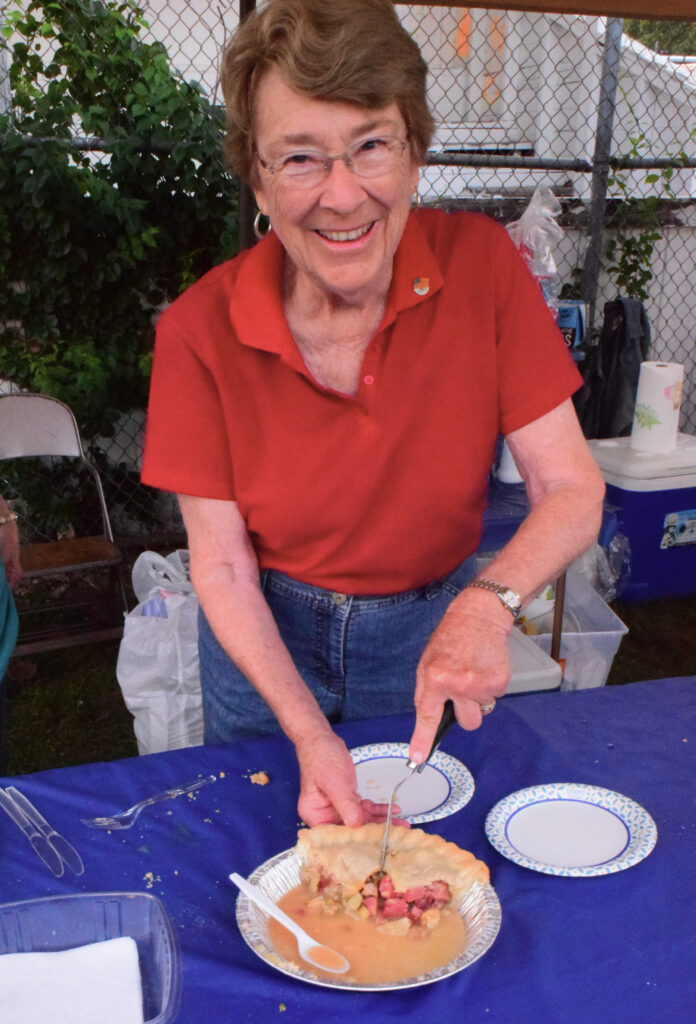 Need a pie for your Fourth of July barbecue? We've got you covered. Local bakers from all over town and beyond are baking up a storm to have one ready for you. Don't procrastinate because when they are gone they are gone until next year,
Every year the Historical Society sells homemade pies for the Fourth of July. Pies will be delivered starting at 10 am on Saturday, July 1st or you can pick up your pie at the Old Engine House from 10 – noon. The pies are made by a group of wonderful volunteers who make them at home. The pies are 9″ or larger. Starting off there will be 4 different types fruit pies to choose from, apple, blueberry, triple berry and strawberry rhubarb. As they sell the choice narrows so order early. Donation is $22. Contact us if you prefer to pickup your pie later in the day.
Select a flavor.
Select delivery or pickup.
Add optional instructions.
Delivery on Saturday, July 1st between 10 am and 2 pm to the address on your order.
Pick up is between 10 and noon on Saturday, July 1 at the Old Engine House, 846 Main St. next to the Ashby Market.
If you have questions or wish to order by phone call 386-0124 or 386-7981.
Thank you to Everyone Who is Baking a Pie!